RAILCO LLC started business in 2013 serving the Idaho transportation construction industry. Although our business is relatively new, our project team includes over 60 years of public contracting and guardrail experience. Specializing in metal and concrete guardrails, cable barriers, terminals, attenuators, bridge rails and rail retrofits, our scope of expertise is continuing to evolve. Our success has grown our business to now include Oregon and Wyoming. We look forward to continued growth and expanding territories throughout the coming years.
Kevin Wade
General Manager
A graduate from Cal Poly, San Luis Obispo in Construction Management with 20 years in business ownership and highway construction contracting experience. Led project teams to national recognition for AGC of America Construction Excellence and Marvin M. Black Partnering awards. Idaho Young Constructor of the Year in 2005 and currently serving on the Idaho AGC Board of Directors.
Agustine Madrigal
General Superintendent
With over 20 years of guardrail and safety barrier experience, Agustine Madrigal has mastered the skills as laborer, truck driver, mechanic, equipment operator, crew foreman and superintendent of guardrail crews & equipment. His hard work and dedication to the guardrail industry have rightfully earned his place as one of the best in the business.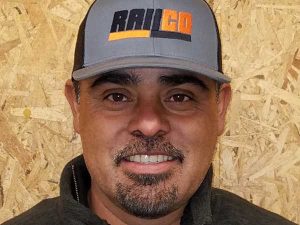 Pamela Wade
Payroll/Accounts Manager
With 6 years of payroll experience in federal and state transportation construction work, Pamela orchestrates the prevailing wages and fringe benefits. Her experience compliments our team with proper compliance and impeccable accuracy.